$ 99.95
$ 149.95
FlexSafe Plus
Ships within 1-2 Business Days
Description
The Patented FlexSafe+ is loaded with features. It's made from ULTRA Cut and Slash Resistant Materials, has a Motion Sensor Alarm System, a Water-Proof Solar Charger & More. Never worry about your "STUFF" again. 
FlexSafe+ Ultimate Portable Travel Safe
Added Peace of Mind for All of Your Travels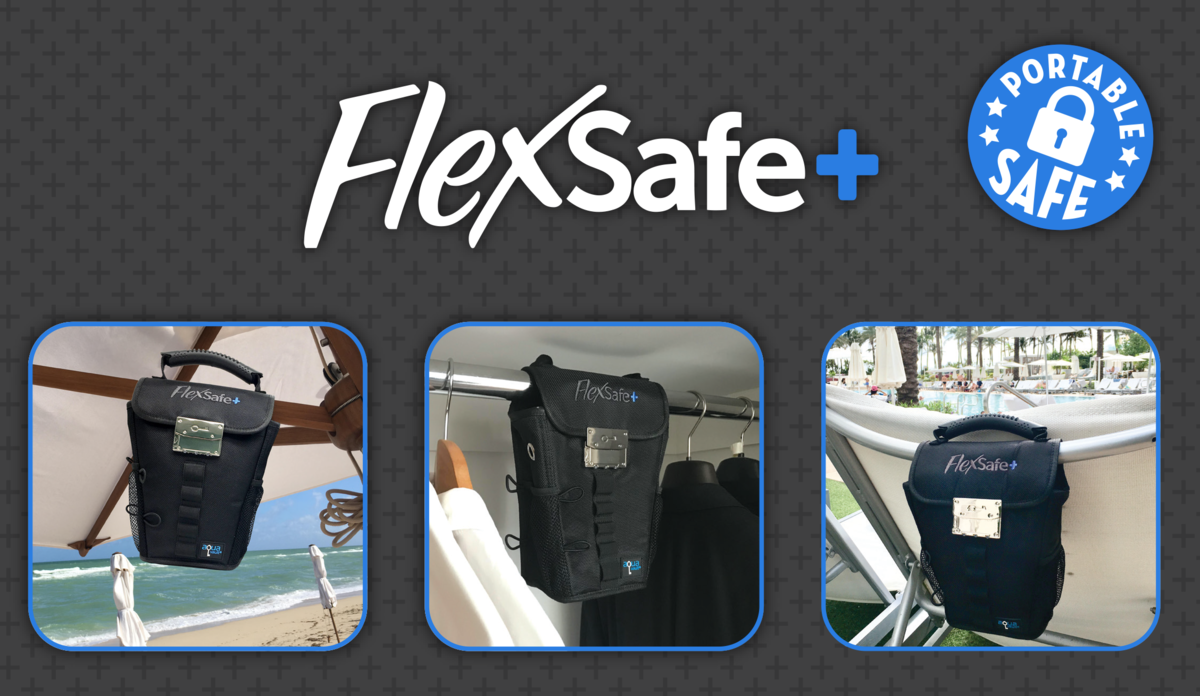 FlexSafe Plus Locks to Any Fixed Object
Lounge Chairs
Umbrellas
Strollers
Golf Carts
Bicycles
Boats
Wheelchairs
Closet Rods & More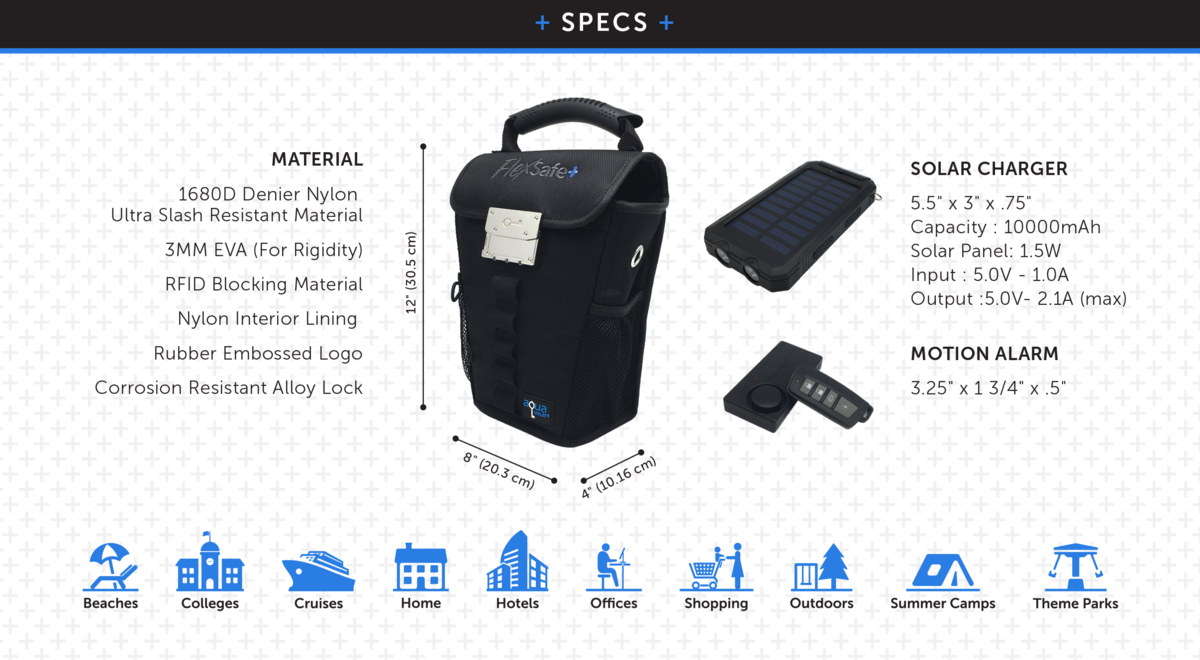 FlexSafe Plus Keeps Your "Stuff" Secure
Never hide your valuables under your towel or in your shoes
Never ask a random stranger to watch your items
Never leave a friend or family member behind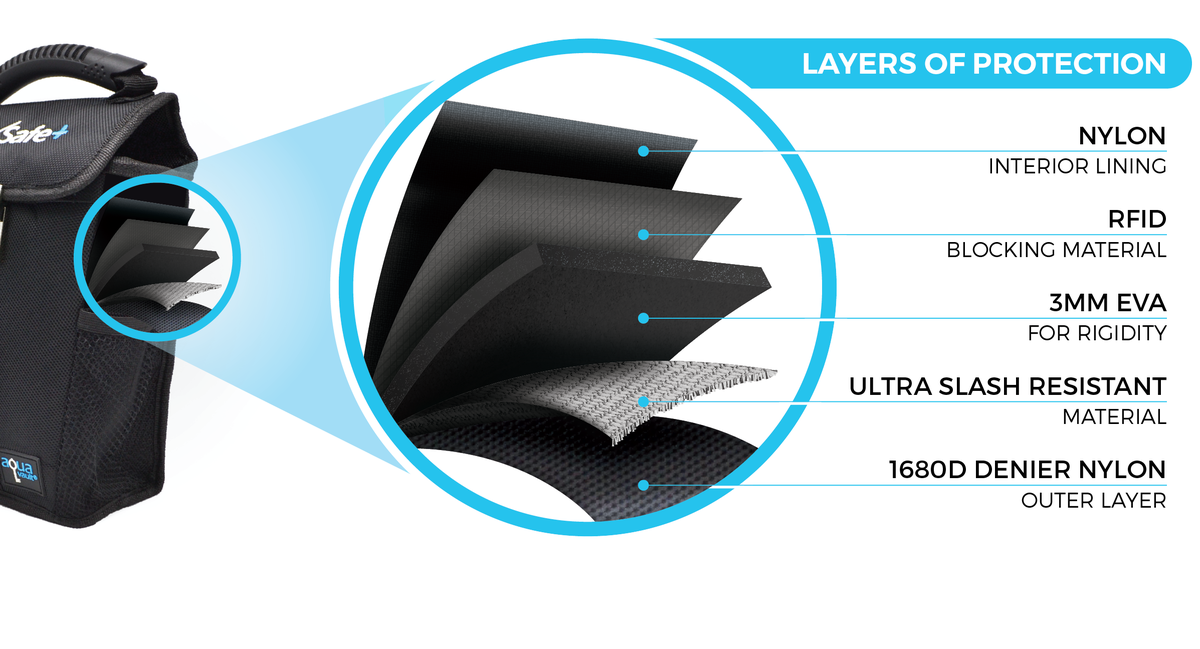 FlexSafe Plus is Tough and Durable
No Hotel Safe in Your room? The FlexSafe can be locked to your closet rod to keep your "stuff" out of reach!
Ultra Slash-Resistant
Water Resistant
RFID Blocking
Re-Programmable Lock
Light-Weight and Easily Packable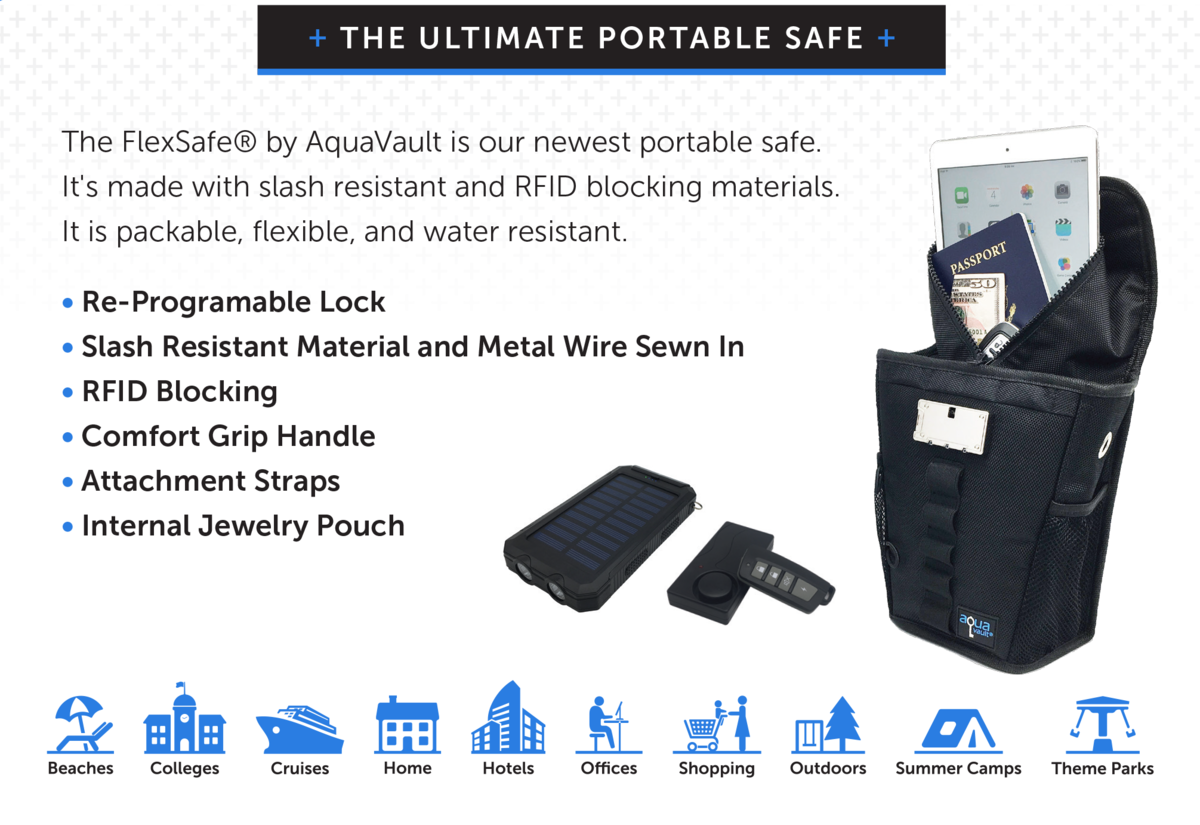 FlexSafe Plus is Versatile
Lock the FlexSafe onto your Stroller to enjoy every minute with your family!
Beaches
Resorts
Theme & Waterparks
Cruises
Hospitals
Dorm Rooms
Camps
FlexSafe+ is So Easy to Use
Flexsafe Is a Set-Your-Own Combination Locking Device
Read Instructions and Watch Our Complete Instructional Videos Prior To Use
Fully Test Item Multiple Times Before Using on Vacation.
100% Satisfaction Guarantee
Email Us with any Issues Immediately
Buy Yours Now
Get Yours Today
Enjoy Added Peace of Mind Every Time Your Travel